POLITICAL ACTION COMMITTEE

---
LOCAL 700's POLITICAL ACTION COMMITTEE (PAC)
Local 700's PAC was created in 2010 at the local's inception to curate relationships with community leaders and pro-labor political candidates. From time to time, the PAC will donate money to local candidates' campaigns because they hold value to the Local 700 membership.
The PAC generally meets once a month at the union office. If you are interested in joining Local 700's PAC, please contact Anthony McGee at 847-939-9700 or e-mail anthonym@teamsterslocal700.com.
You must be a member in good standing.
---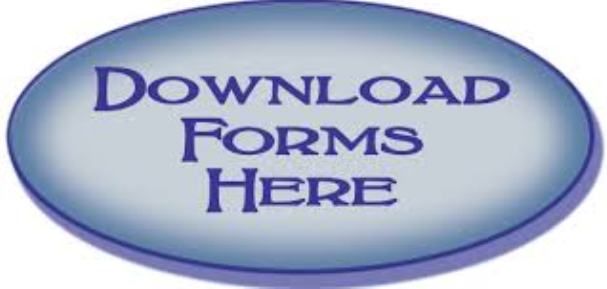 "Political Information" Folder
---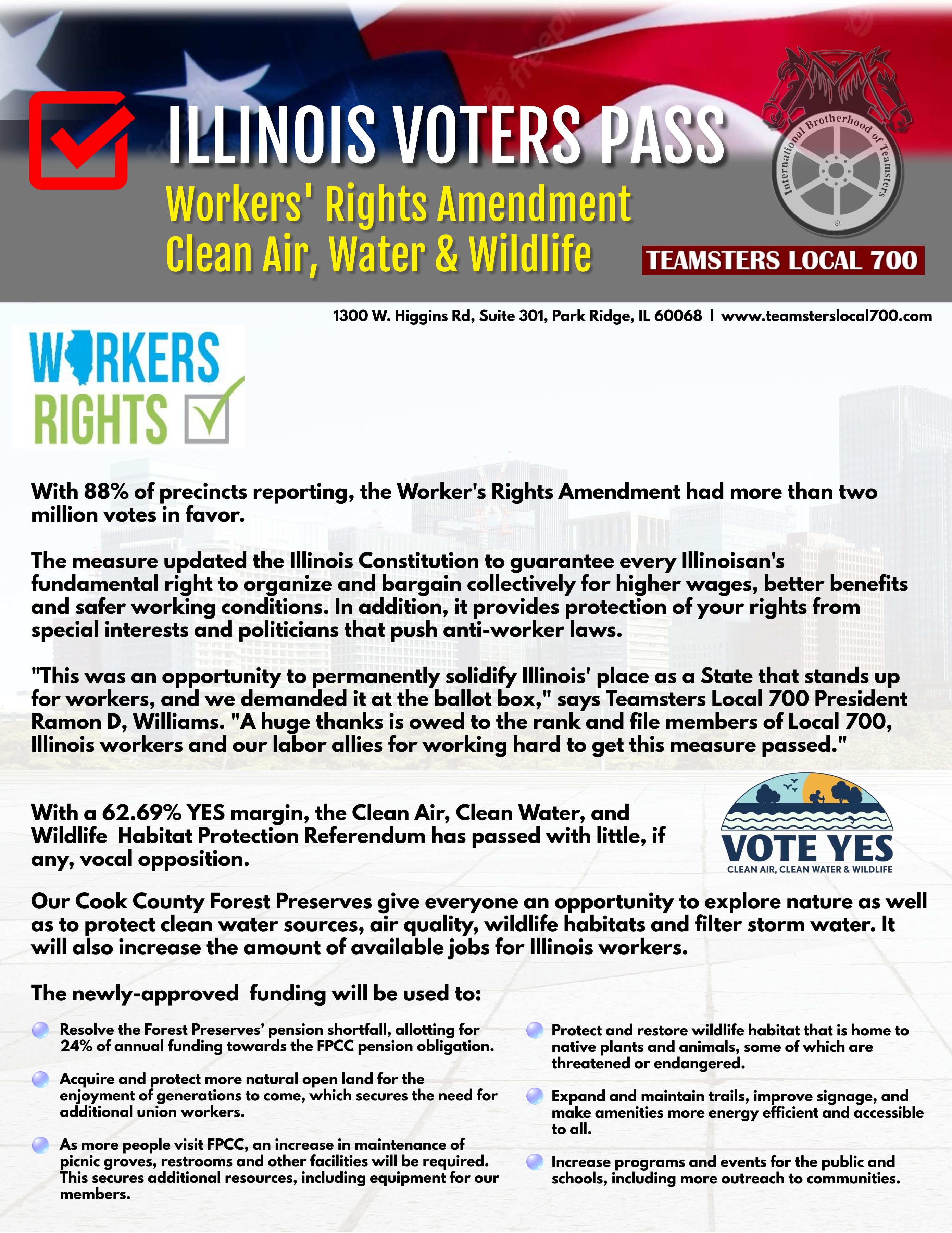 ---

LOCAL 700

wishes to provide all of our members with essential information about our next election. Below is a listing of resources, including registering to vote, election processes, important dates, etc.
Early Voting:
To find locations & schedules for Early Voting, including at the Des Plaines Public Library Click Here.
Where's my polling place? What's on my ballot? Your Voter Information

For voter information, including how to register online, your polling place, your current district, and more, go to www.elections.il.gov and cookcountyclerk.il.gov.
---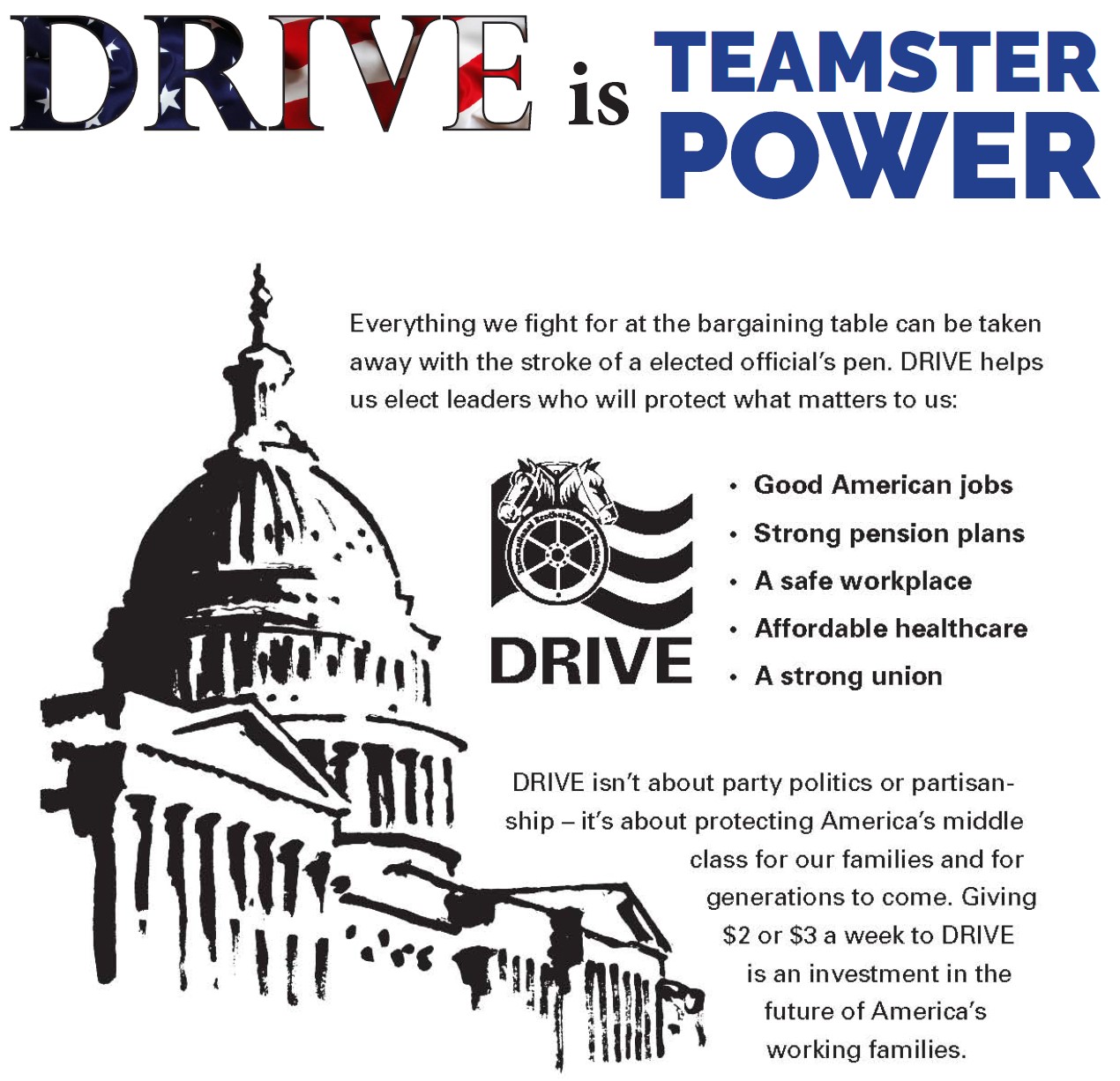 HOW D.R.I.VE. DOLLARS ARE SPENT...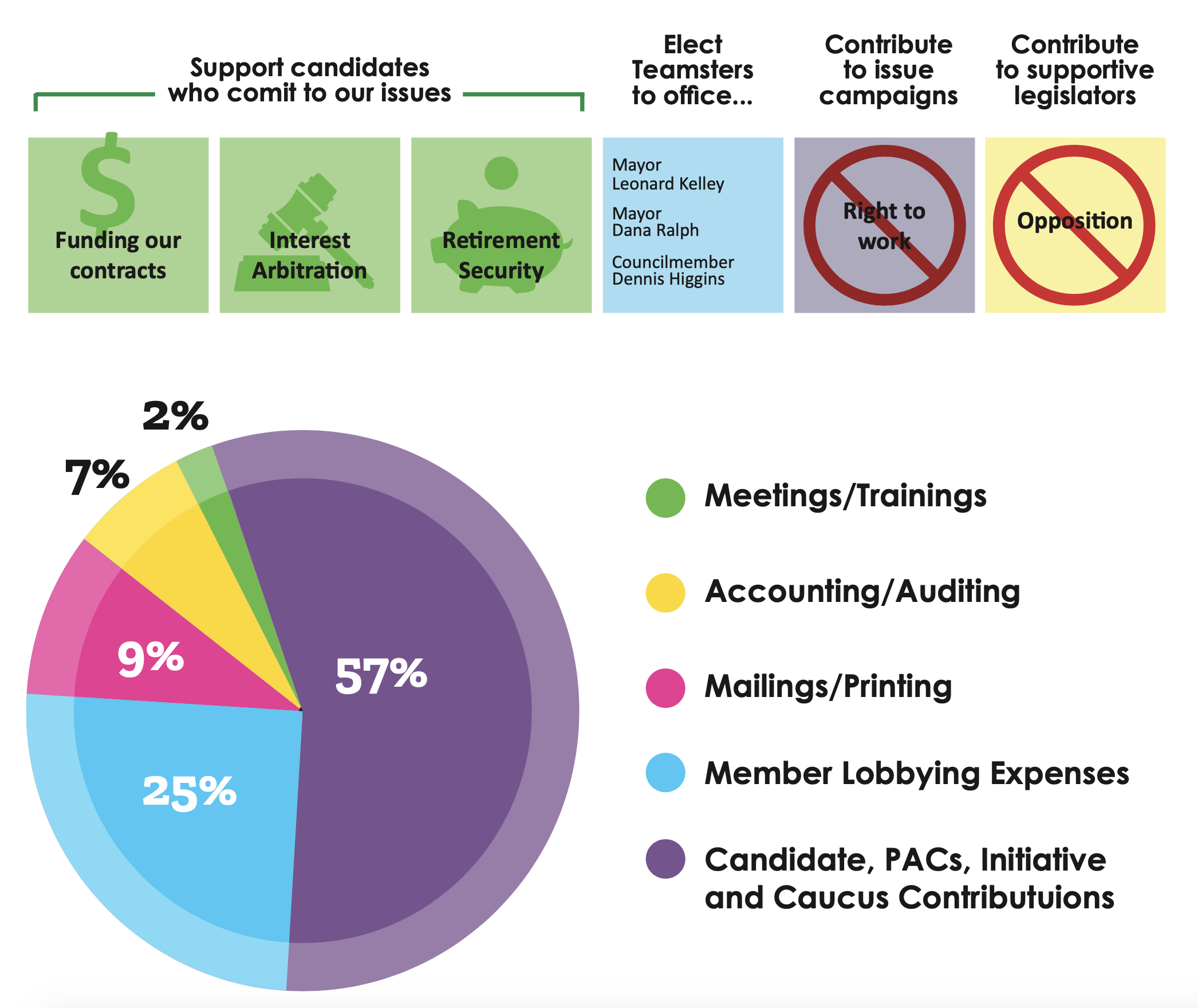 ---
Page Last Updated: Nov 15, 2022 (07:30:12)