Job Postings, Bids & Announcements
Illinois Department of Transportation (District 1) is holding OPEN HOUSE, October 22, 2022 for FULL-TIME permanent Highway Maintainers -- 9:00 AM to 1:00 PM at the following locations:
Oakbrook Maintenance Facility
17W125 Butterfield Road, Villa Park
Joliet Maintenance Facility
17430 N. Broadway, Lockport
Gurnee Maintenance Facility
3516 W. Washington St.
IDOT Resource Center
900 S. Des Plaines St., Chicago
Applicants must have a Class A CDL with an N- or X-tanker endorsement.
---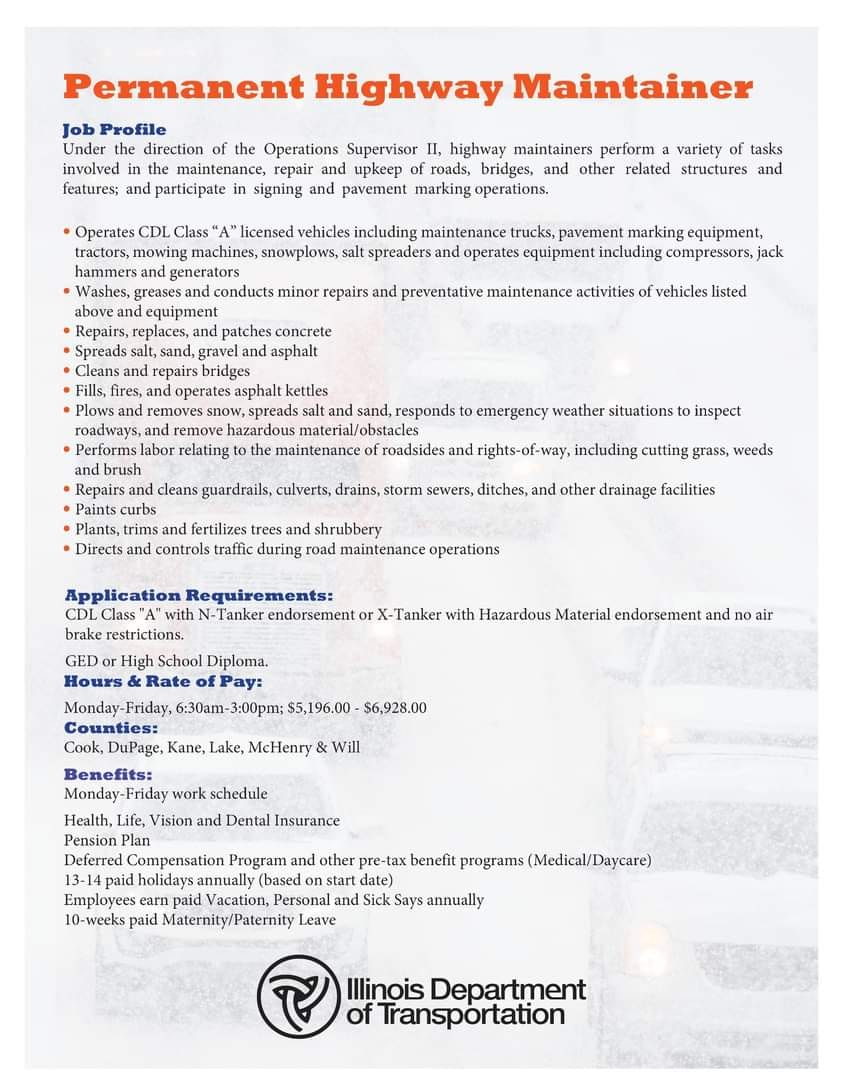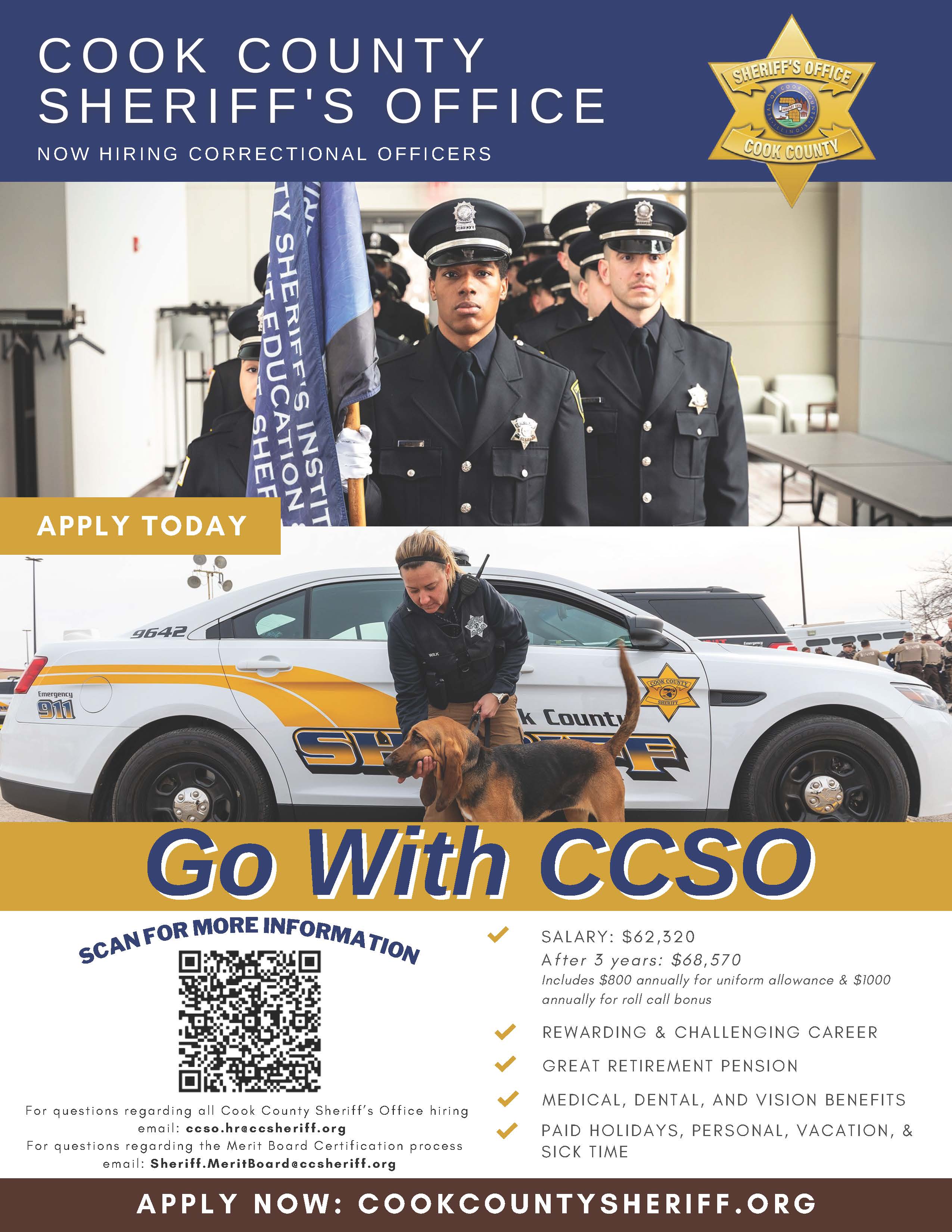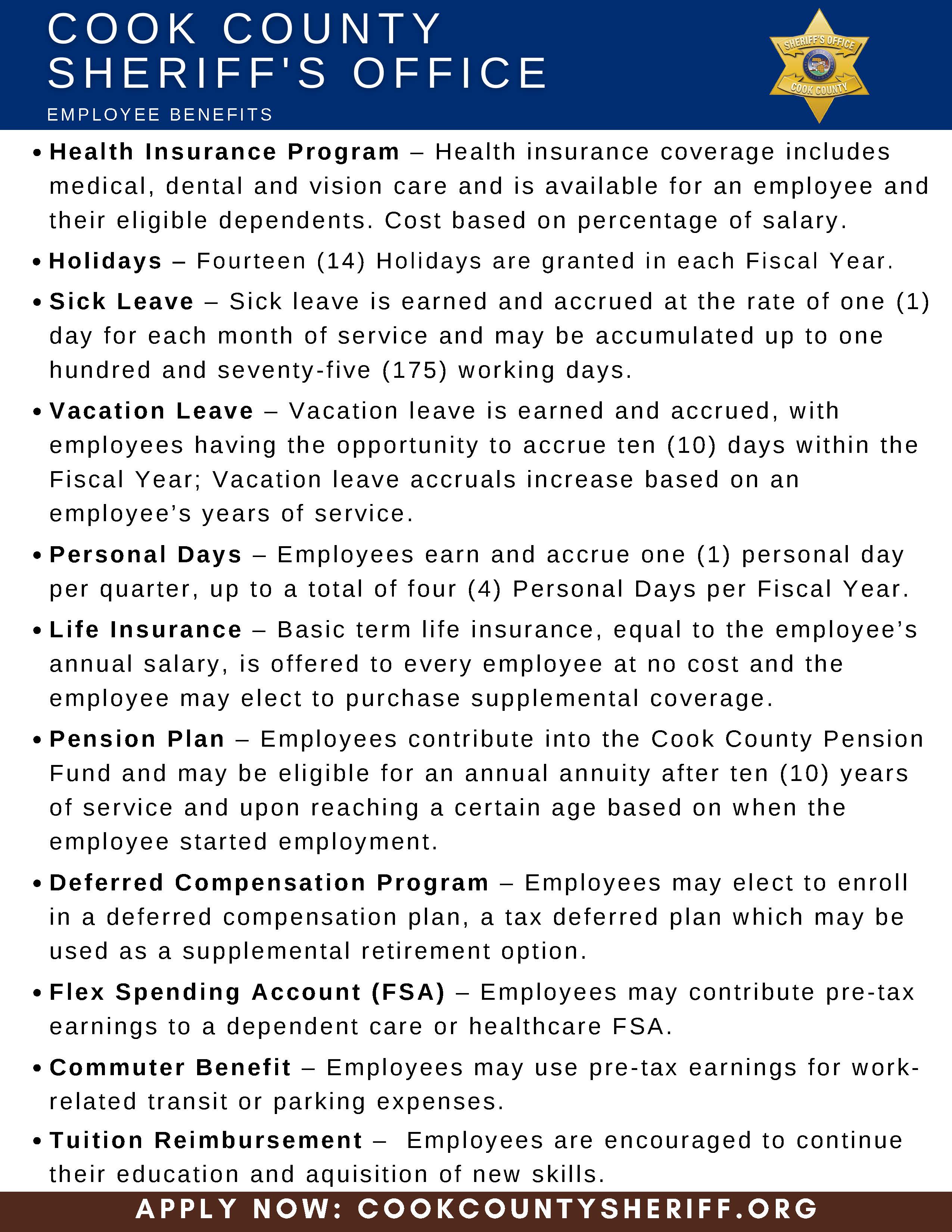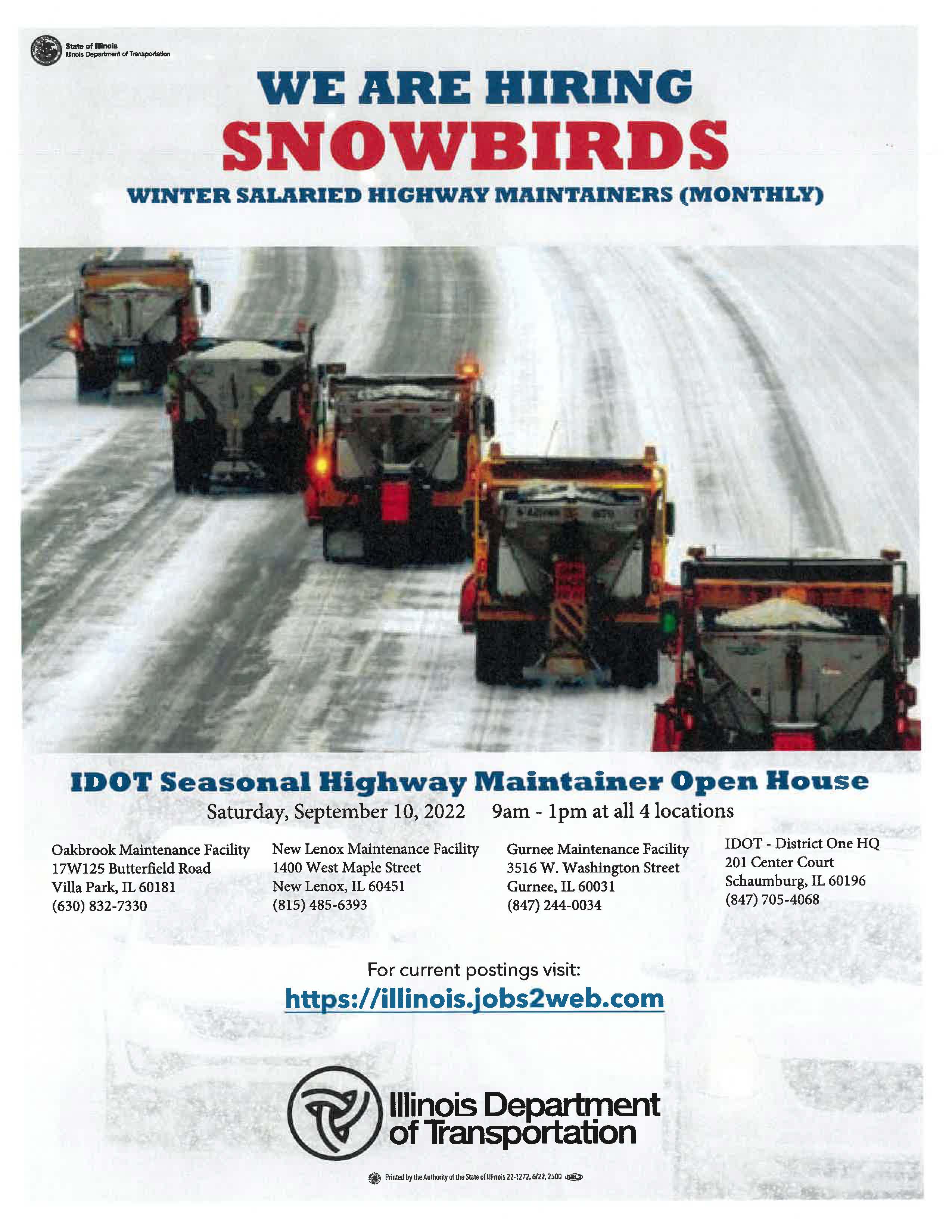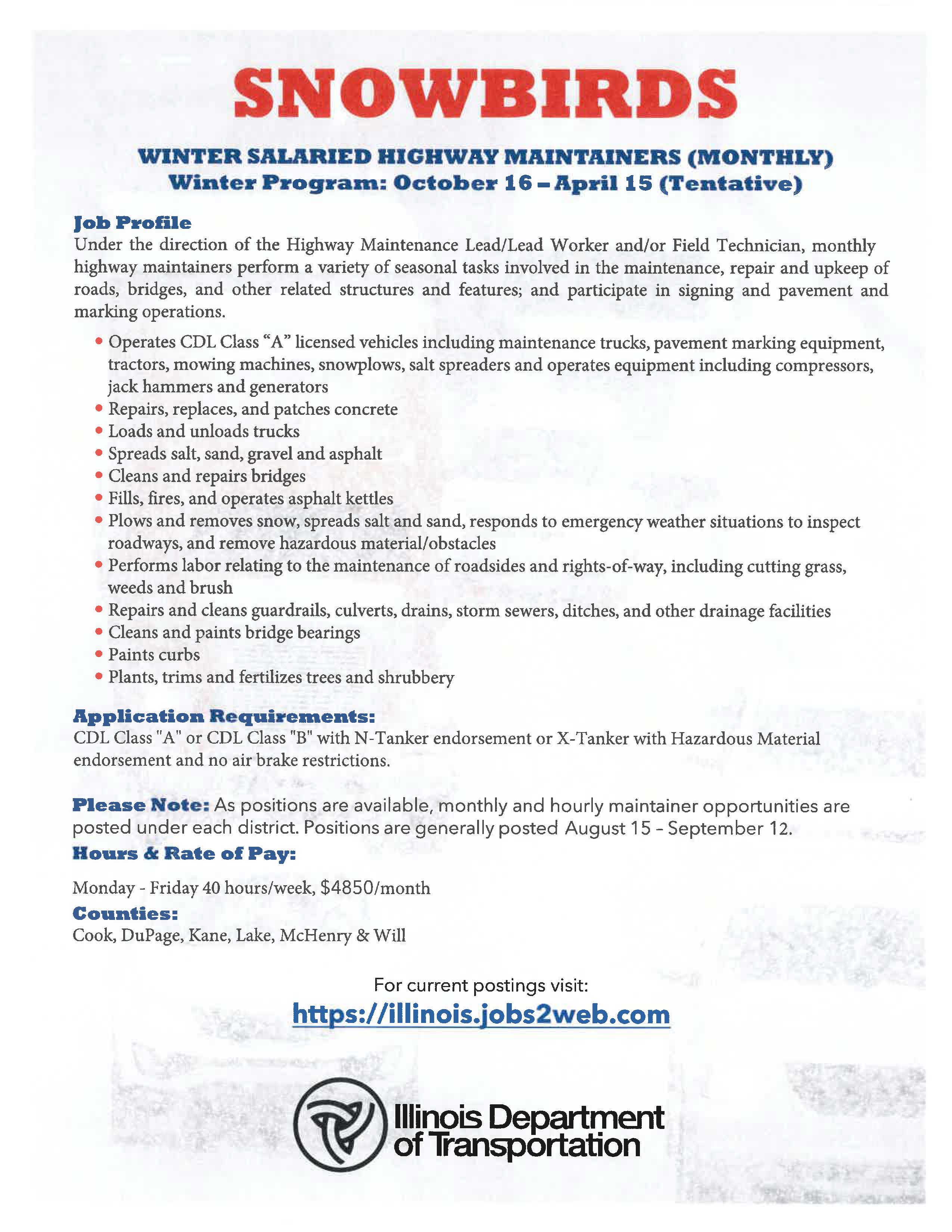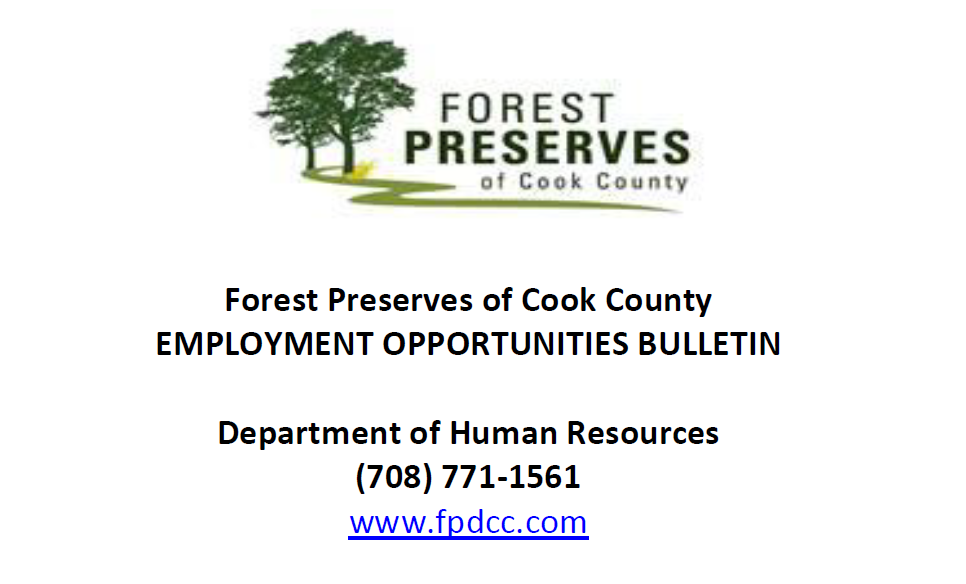 The following is a list of Job Opportunities currently posted on the Forest Preserves of Cook County website. For more information regarding the Forest Preserves of Cook County hiring process, please visit http://fpdcc.com/about/departments/human-resources/.

Forest Preserves of Cook County is strictly prohibited from taking political reasons or factors or other unlawful influence into consideration regarding any employment action with respect to Shakman-nonexempt employees or positions.

The Forest Preserve District of Cook County is an equal opportunity employer and ensures against discrimination in employment because of a person's race, color, sex, age, religion, disability, national origin, ancestry, sexual orientation, marital status, parental status, military discharge status, source of income, housing status, or gender identity. We value our employees and the different talents, expertise, and viewpoints that each brings to the table. We believe a robust exchange of ideas results in better decision-making and we commit to providing a constructive, safe, and positive work atmosphere that promotes mutual respect and empowers individuals to thrive in their jobs.
---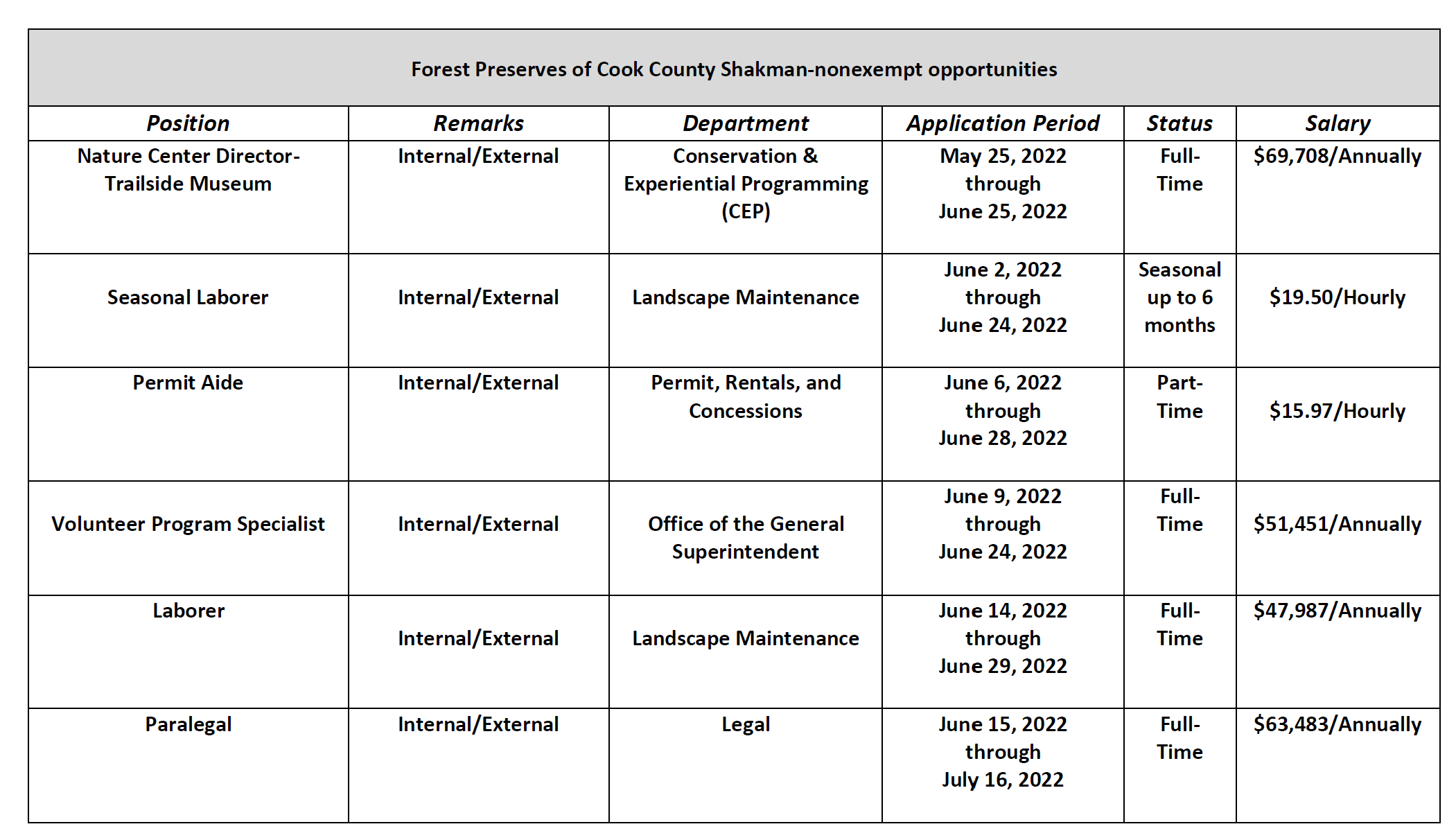 ---
Page Last Updated: Apr 20, 2022 (06:22:00)