| | |
| --- | --- |
| Cook County Clerks | Aug 23, 2022 |
Teamsters Local 700 Calls Out Racism and Sexism in the Cook County Clerk's Office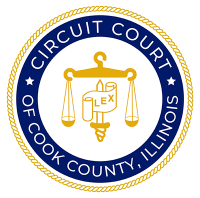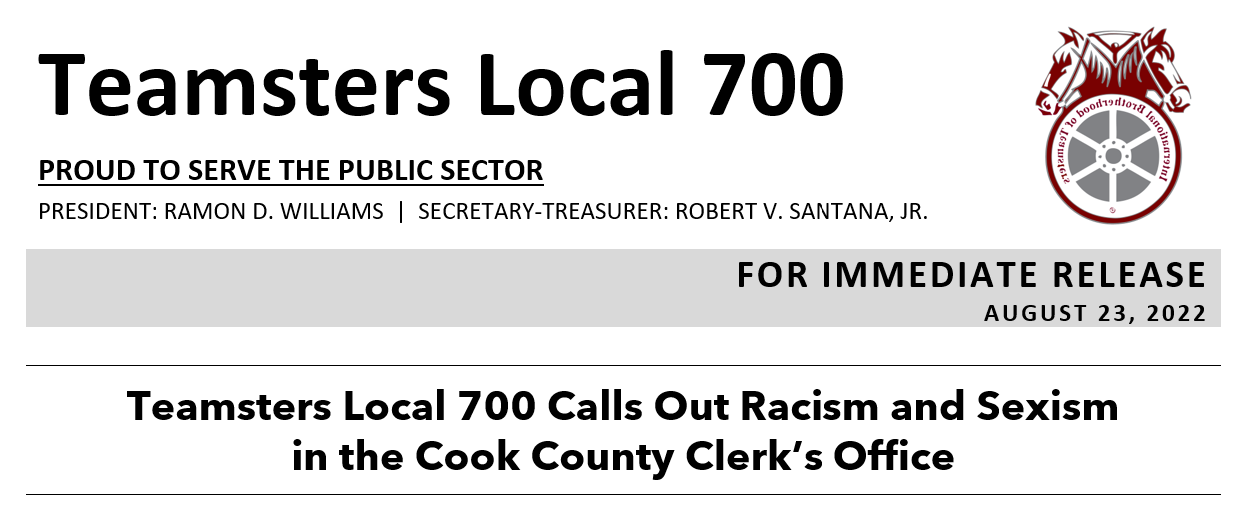 COOK COUNTY, IL – Teamsters Local 700 has been made aware of racist and sexist comments made by at least one supervisor at the Cook County Clerk's Office that we must immediately address.
A current supervisor at the Clerks Office has, on multiple occasions, made racist and sexist remarks to Teamsters Local 700 bargaining unit members.
On or around July 20th, 2022, the supervisor in question commented to employees about one member being "broke, barefoot, and pregnant" with "6-12 kids." He has also commented on employees eating "chicken and watermelon" and his need to "crack the whip." These comments are self-evidently obscene and offensive.
Teamsters Local 700 condemns the comments made by the supervisor in question. We hope that the Clerk's office will as well.
However, despite complaints filed with the Office of the Inspector General in late July and interviews conducted shortly after, no action appears to have been taken. He remains in a supervisory role over the individuals on the receiving end of his disgusting comments.
To make matters worse, this same supervisor has told members that he will be shielded from consequences "as soon as it hits the desk" of a certain upper manager. This type of rhetoric not only causes our members to lose faith that their concerns will be taken seriously but also adds doubt that their safety, dignity, and well-being are a priority to Iris Martinez or her administration.
Significant concerns continue to plague the entire bargaining unit. Racism and sexism should be given no quarter anywhere, let alone in the Circuit Court.
We are calling on Iris Martinez and her administration to take action to address this situation immediately, condemn the statements made by certain supervisors, and ensure the safety and well-being of all employees in her office.
Sincerely,
Geoff Daniels
Business Agent, Teamsters Local 700
# # #

ABOUT TEAMSTERS LOCAL 700:
Teamsters Local 700 represents 10,000 hardworking public employees throughout metropolitan Chicago and across the State of Illinois.